ICBC Credit Suisse Asset Management Co., Ltd
ICBC Credit Suisse Asset Management Co., Ltd. ("ICBCCS") is a fund management company established jointly by Industrial and Commercial Bank of China and Credit Suisse A. G. in June 2005. By far, ICBCCS has established branches in Beijing, Shanghai, Shenzhen, as well as wholly-funded subsidiaries, ICBCCS Asset Management (International) Co., Ltd. in Hong Kong and ICBCCS Investment Management Co., Ltd. in Shanghai.
Since its inception, the Company has upheld the mission of "Providing Excellent Wealth Management Services for Clients with Prudent Investment". With its strong shareholders' support, prudent management philosophy, scientific investment & research system, robust risk control system and experienced senior management team, the Company has been committed to providing world-class investment management services to investors in a professional and standardized manner that is up to the international standards, based on the principle of "prudent investment, value-oriented investment and long-term investment".
Adhering to the "talents-oriented" notion, the Company has attracted talents from home and abroad and has built a credible, diligent, enterprising, collaborative and  professional team. By now, the Company has over 550 staff members whose average age is 32. 72% of the staff have master's degree or above. The Company's investment & research team is composed of seasoned fund managers and researchers. There are more than 170 experienced researchers. The investment managers have an average of approximate 10 years' experiences in the industry..
After more than a decade of development, ICBCCS has become an all-around asset management company with its business landscape extending to mutual funds, separately managed accounts (SMAs), corporate annuities, entrusted investment of social security funds in China and abroad, investment management of basic pension funds, entrusted investment of insurance funds, old-age pension products, QDII, QFII and RQFII among others. The Company has provided complete wealth management services to more than 16 million domestic and foreign individual and institutional investors by offering mutual funds and private equity products and engaging in listed and non-listed related businesses as well as domestic and cross-border businesses.
Since its establishment, the Company has been well recognized and trusted by its fund investors, the National Council for Social Security Fund, corporate annuity clients, as well as the SMA investors with its continuous outstanding investment performance and comprehensive and thoughtful client services. As of December 31, 2016, ICBCCS and its subsidiaries managed nearly 100 mutual funds and many annuities and SMAs portfolios, with its assets under management (AUM) exceeding RMB1.1 trillion. The mutual funds manage over RMB 460 billion. The Company has developed into a fund management company with comprehensive business qualifications, complete product lines, excellent investment performance, leading AUM and balanced business development.
Company URL:http://www.icbccs.com.cn/gyrx/about/cpyc/pages/1.html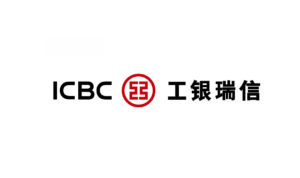 Job Needed
Location: Beijing 
Investment research:
Assistant Researcher
Assistant Quantitative Researcher
Index Fund Sales Assistant
Capital Distribution Assistant Researche
Fund Selection Assistant Research
Strategic Program Assistant
Central Trade Office, Trader
Bond Trader
Stock Trader
Marketing:
Sales support
Sales assistant
Central and Background:
Product development assistant
Assistant Quantitative Analyst
Legal & Compliance Assistant
HR assistant
  Finance assistant
System develop assistant
Fund accountant
Requirements:
Master students will graduate before August 2018, and major in Economics, Finance, Accounting, Computer and other related majors.
Preferred internship experience in fund and capital management
Preferred students who have fund qualification certificate
Good communication ability
High responsibility, good team work
Strong learning ability
Internship Period:From June to August, 2017
Recruiting Process:
Apply——CV filter——Writing test——Interview——Intern offer——Summer internship——Internship presentation
Public Application Pathway: http://campus.chinahr.com/2017/gyrx/index.html
Or log in official website:http://www.icbccs.com.cn/gyrx/about/cpyc/pages/1.html
Apply Closing Time:May 31st, 2017